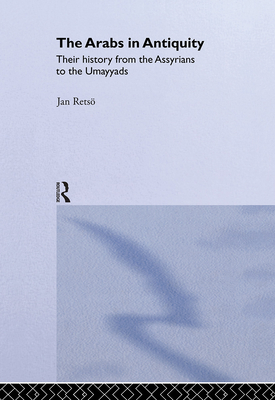 The Arabs in Antiquity (Hardcover)
Their History from the Assyrians to the Umayyads
Routledge Curzon, 9780700716791, 704pp.
Publication Date: October 24, 2002
Other Editions of This Title:
Paperback (5/18/2014)
* Individual store prices may vary.
Description
The history of the Arabs in antiquity from their earliest appearance around 853 BC until the first century of Islam, is described in this book. It traces the mention of people called Arabs in all relevant ancient sources and suggests a new interpretation of their history. It is suggested that the ancient Arabs were more a religious community than an ethnic group, which would explain why the designation 'Arab' could be easily adopted by the early Muslim tribes. The Arabs of antiquity thus resemble the early Islamic Arabs more than is usually assumed, both being united by common bonds of religious ideology and law.
About the Author
Jan Retso was born in Norway but has been living in Sweden for more than 40 years. He got his Ph.D form Goteborg University in 1983 and was appointed full Professor of Arabic there in 1986. His main field of work is Arabic and Semitic linguistics, especially comparative and diachronic studies where he has published two monographs and a series of articles. He has also published several articles on the history of Pre-Islamic Arabia and the ancient east.