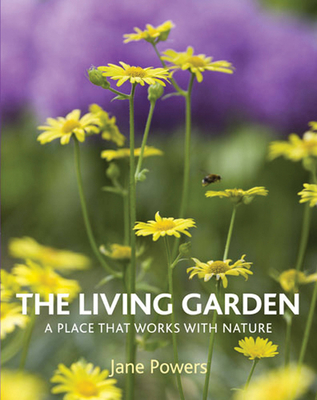 The Living Garden (Hardcover)
A Place that Works with Nature
Frances Lincoln, 9780711230262, 216pp.
Publication Date: April 1, 2011
* Individual store prices may vary.
Description
The Living Garden is the book for all gardeners (whether new or experienced) who want to work in tune with nature to create a beautiful space. Jane Powers shows that if we cut out harmful chemicals and use the right plants for our climate and conditions, we can make a garden that has a life of its own, in which flora and fauna are intricately interwoven. She describes how to plan and plant for birds, bees and other creatures (including humans) and how to grow our own food, look after our soil, make compost and plant potions, sow and save seeds, propagate plants and carry out many other essential operations.
About the Author
Jane Powers was born in Ireland to American parents, and spent her childhood moving back and forth between the United States and Ireland. Both her parents were writers.
She has been writing about gardens and gardening in Irish and British publications for 20 years, and is the gardening correspondent for The Sunday Times, Ireland. She has also written about environmental matters, low impact and ethical living, food, property, art, crafts, and life in general — but her abiding love is gardens and gardening, and the people, plants and places involved.
Her first book, The Living Garden: a place that works with nature, was published in 2011. A German translation, Living Garden, was published in 2013 (by Verlag Freies Geistesleben).
The Irish Garden is her second book. It will be the first major book on Irish gardens in well over a decade.
Jane lives and gardens in Dún Laoghaire, a coastal town near Dublin. She manages her garden organically, and with respect to the rhythms of nature.
Jane Powers blogs at onebeanrow.com
Praise For The Living Garden: A Place that Works with Nature…
Her writing is eloquent and engaging. A great reference book, read and flick-through visual; and great for any gardener, new or experienced.
or
Not Currently Available for Direct Purchase