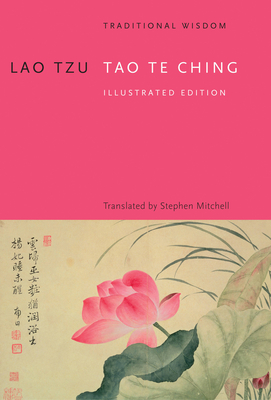 Tao Te Ching (Paperback)
Frances Lincoln, 9780711236493, 96pp.
Publication Date: April 6, 2015
Other Editions of This Title:
Paperback (2/21/2012)
Paperback (10/1/2015)
Paperback (7/14/2011)
Paperback (8/6/2016)
Paperback (6/9/2013)
Paperback (12/28/2012)
Paperback, Spanish (8/12/2014)
Paperback (11/18/2015)
Paperback (4/15/2003)
Paperback (12/24/2008)
Paperback (4/3/2010)
Paperback (5/16/2008)
Paperback (9/16/2011)
* Individual store prices may vary.
Description
'What is rooted is easy to nourish What is recent is easy to correct'
Lao Tzu's Tao Te Ching (The Book of the Way) is the classic manual on the art of living. In 81 short, poetic chapters, the book looks at the basic predicament of being alive and teaches how to work for the good with the effortless skill that comes from being in accord with the Tao, or the basic principle of the universe. Stephen Mitchell's acclaimed translation is accompanied by ancient Chinese paintings that beautifully reflect Lao Tzu's timeless words. An illustrated edition of one of the most widely translated texts in the world. Features the best of classical Chinese painting A modern, accessible translation which reflects the poetry of Lao Tzu's words.
'Beautiful and accessible; the English, as 'fluid as melting ice,' is a joy to read throughout' The New Republic.
'I have read many translations of this ancient text but Mitchell's is by far the best.' James Frey, author of A Million Little Pieces.
About the Author
Stephen Mitchell was born in Brooklyn, New York, in 1943. He studied at Amherst, the University of Paris and Yale. His previous books include Dropping Ashes on the Buddha, The Selected Poetry of Rainer Maria Rilke and The Book of Job. He lives with his wife in Berkeley, California.