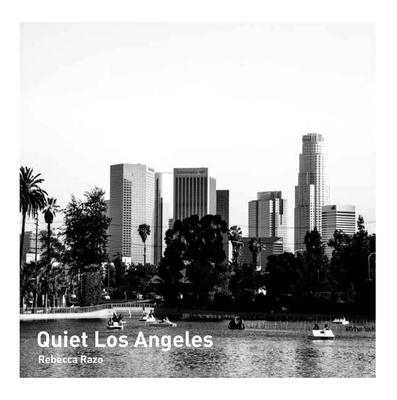 Quiet Los Angeles (Paperback)
Frances Lincoln, 9780711236905, 144pp.
Publication Date: April 7, 2016
* Individual store prices may vary.
Description
Following Quiet London, Quiet Paris and Quiet New York, comes Quiet Los Angeles, the next in the series that reveals a variety of quiet places in the midst of some of the world's busiest cities. These guides offer both visitors and locals a chance to enjoy the quiet side of these lively cities, to find places off the beaten track, explore enticing small museums or enjoy peaceful gardens. They offer the promise of somewhere to relax and recuperate, to enjoy a cup of coffee and a book, or to find a restful spot to unwind away from the hustle and bustle.
Included are more than 120 quiet places to meet, drink, dine, sleep, read and wander. Evocative photographs accompany a short description for each location, including access and contact details.A
About the Author
MARK MENDEZA is a photographer, artist and graphic designer who discovered the art of picture-taking in high school, further developing his skills in college where he majored in Advertising Design and minored in Photography. Since then, Mark has shot for a number of multi-national magazines in addition to corporate product photography and privately commissioned projects. He is based in Los Angeles. VisitA www.markerarts.com. Born and raised in Southern California, A REBECCA RAZOA has been a writer and editor for more than 16 years, covering everything from art and literature to design and wellness. A former Los Angeles City employee for nearly a decade, Rebecca loves L.A. for its rich heritage, as well as its cultural and geographical diversity, which are best experienced through its myriad quiet locales. For more information, visitA www.rebeccarazo.com.