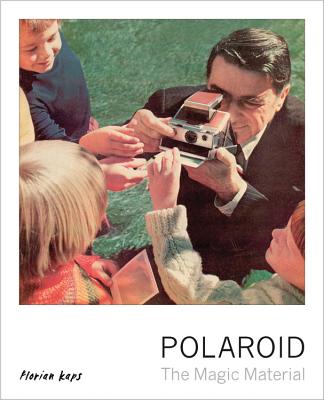 Polaroid (Hardcover)
The Magic Material
Frances Lincoln, 9780711237506, 256pp.
Publication Date: November 3, 2016
* Individual store prices may vary.
Description
Florian 'Doc' Kaps tells the amazing story of Polaroid, a photographic medium he helped to rescue from oblivion in 2008.
The story starts with visionary founder Edwin Land's development of instant film in the 1940s. Doc shows how Polaroid has influenced visual culture in the seventy years since then, presenting more than 250 Polaroids including found portraits, 'thoughtographs', erotica, anthropology, fashion and fine art from photographers including Andy Warhol, Araki, Ansel Adams and Chuck Close.
The book also tells the story of how Doc revived production of film in 2008 with The Impossible Project, and explores the place of this analogue technology in the twenty-first century. The factors that led Polaroid to discontinue production in a world transformed by digital photography are the very reasons why there is ever-growing demand for the magic of instant photography today.
About the Author
Florian 'Doc' Kaps is uniquely able to write about Polaroid as both a fan and an insider, and is greatly respected by lovers of Polaroid for co-founding The Impossible Project to maintain film production in 2008. Having stepped back from day-to-day involvement with Impossible, he opened Supersense, a Viennese emporium dedicated to all things analogue, in 2014.
Praise For Polaroid: The Magic Material…
"Fantastically rich in its scope, Polaroid: The Magic Material is the definitive story of the instant camera; part, present and future."
- Black & White Photography magazine
"historically interesting and visually stimulating"
- Professional Photography magazine