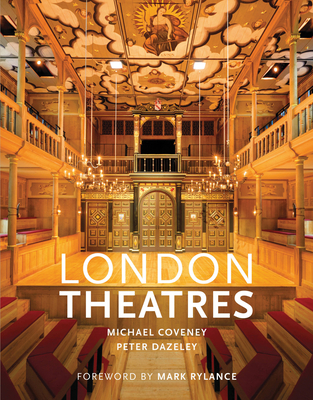 London Theatres (Hardcover)
Frances Lincoln, 9780711238619, 272pp.
Publication Date: September 7, 2017
* Individual store prices may vary.
Description
London is the undisputed theatre capital of the world. From world-famous musicals to West End shows, from cutting-edge plays to Shakespeare in its original staging, from outdoor performance to intimate fringe theatre, the range and quality are unsurpassed. Leading theatre critic Michael Coveney invites you on a tour of forty-five theatres that make the London stage what it is. With stories of the architecture, the people and the productions which have defined each one, alongside sumptuous photographs by Peter Dazeley of the public areas, auditorium and backstage, this illustrated overview of London's Theatres is a book like no other. A must for fans of the stage!
About the Author
PETER DAZELEY, known as Dazeley, was born in West Kensington and studied photography at Holland Park School, now known as the 'Socialist Eton'. His work has won many awards from organisations across the world, including the Association of Photographers and the Royal Photographic Society in the UK, EPICA in France, Applied Arts Magazine in Canada, and Graphis Inc. in the USA . Dazeley is one of the few modern photographers whose fine art work is produced as platinum prints.
Dazeley became a member of the Association of Photographers in 1977 and became a life member in 1984. In June 2013 he was awarded a Fellowship by the Royal Photographic Society. Fellowship is the highest distinction of the RPS and recognizes original work and outstanding ability. He is the photographer of Unseen London (Frances Lincoln, 2014).
Mark Rylance is an actor who recently appeared as Thomas Cromwell in the BBC's Wolf Hall. He is also a trustee of the Shakespearean Authorship Trust and an Honorary Bencher of The Middle Temple Hall. He was the Artistic Director of Shakespeare's Globe Theatre for ten years and wrote the play I Am Shakespeare.
Praise For London Theatres…
"London Theatres...will surely feature on any theatre buff's present list."
- Sightlines
"This coffee table whopper...dazzles"  
- The Spectator