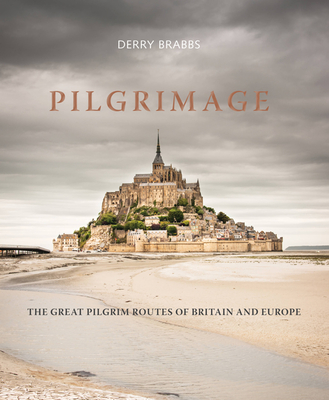 Pilgrimage (Hardcover)
The Great Pilgrim Routes of Britain and Europe
Frances Lincoln, 9780711239005, 256pp.
Publication Date: October 26, 2017
* Individual store prices may vary.
Description
Ten great historic pilgrim routes of Western Europe, inspiration for today's long distance walker.

Pilgrimage in Europe is thriving on a massive scale. This century the cathedral at Santiago de Compostela alone has seen 40 times the number of pilgrim visits. Author Derry Brabbs' previous book, Roads to Santiago, focused exclusively on the 'camino' through France and Spain to Santiago de Compostela; Pilgrimage revisits this classic route, and nine other inspirational journeys across Europe.

Whether you're truly making a pilgrimage, exploring the world, or simply hiking, Pilgrimage will lead you along deeply historical routes like the 'Jakobsweg' in Germany, between Cologne and Trier. You'll find great walks in Britain and France, like St. Cuthbert's Way which winds around the Scottish Borders to the holy island of Lindisfarne, and the World Heritage Site of Mont-St-Michel built on the tiny island off the coast of Normandy.

The most notable addition to the rejuvenated era of pilgrimage is the Via Francigena, now a very well established path through Switzerland and Italy. The Italian section begins on the bleak summit of the Great St Bernard Pass where a hospice still caters to the needs of passing pilgrims before heading down to Rome through some of Italy's most beguiling countryside interspersed with medieval hilltop towns and villages.

Astounding photographs combine with an absorbing text that describes the history and key features of each route, as well as brief details of the distances and the number of days it takes to walk, and a list of websites to help plan your journey.
About the Author
Derry Brabbs is regarded as one of England's finest photographers within the sphere of heritage and landscape, with over 20 illustrated books to his credit. His stunning colour photographs for the worldwide best-seller James Herriot's Yorkshire contributed to its success and he has had a long and fruitful association with Alfred Wainwright. He is the author and photographer of The Roads to Santiago. Derry lives in Harrogate, Yorkshire.
Praise For Pilgrimage: The Great Pilgrim Routes of Britain and Europe…
"It's a celebration of Europe's most inspirational and spiritual journeys – well trodden pathways of reflection."
- Annette Shaw, Devon Life magazine
"incredible photographs" 
"There's only one fitting way to describe these ancient pilgrimage routes running across Europe - and that is 'heavenly'." 
"If you can't muster the energy to walk hundreds of miles on foot, this book - while serving as a guide - also allows you to get a taste of the journeys from the comfort of your armchair" 
- Sadie Whitelocks, Mail Online
"this wonderful collection is full of inspiration for anyone who has ever dreamed of setting out on foot into the unknown"
- Town&Country
"Ten of the most inspirational trails...are explored in this lavishly illustrated guide. Heavenly."
- Sue Price, Saga magazine
"a fabulous book that acts as a guide and tells the stories behind the most notable pilgrimages of Britain and Europe" 
"Derry's photographs in Pilgrimage are truly stunning" 
"Whether you're making a pilgrimage, interested in history, or hiking, Pilgrimage by Derry Brabbs...is a must" 
- Les Scott, BBC Radio Stoke
"Large, heavy, and sumptuously illustrated"
- Serenhedd James, Church Times