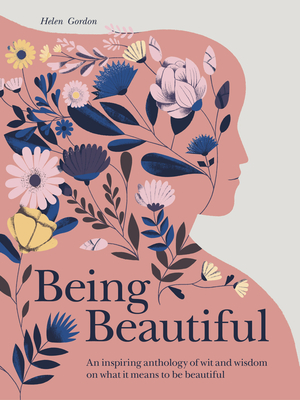 Being Beautiful (Hardcover)
An inspiring anthology of wit and wisdom on what it means to be beautiful
White Lion Publishing, 9780711239173, 240pp.
Publication Date: September 4, 2018
* Individual store prices may vary.
Description
Beauty. How do we achieve it? Who gets to define it? How do you live a beautiful life? Beauty standards of today are exacting, ever-evolving and often overwhelming. Being Beautiful is your timely, illustrated guide and companion to navigating the relentless pursuit of beauty, both inside and out. A captivating collection of writings, quotes, poems and musings from some of the world's greatest thinkers – philosophers, celebrities, writers, cultural commentators and more – on what it means to be beautiful, it is an inspiring anthology for anyone interested in the concept of personal beauty, from the clothes we wear and the make-up we use, to the lives we lead and the relationships we nurture. Through contemplative, humorous, uplifting and humbling passages interspersed with specially commissioned illustrations, the book attempts to explore and illuminate what beauty means to us in the twenty-first century. And most of all, to inspire, provoke and delight. Broken down into five chapters – Defining Beauty, Finding Beauty, Living Beautifully, Inner Beauty and Outer Beauty – discussions range from how we might define a beautiful face (Edmund Burke), how one can live a 'beautiful' life (Buddha), and the beauty that can be found in ageing (Naomi Wolf). Contributors include such varied voices as Sali Hughes, Emily Dickinson, John Cage, Francis Bacon, Charlotte Brontë, Immanuel Kant, Joan Collins and Kate Moss.
About the Author
AMANDA BERGLUND is a graphic designer and illustrator based in Stockholm, Sweden. She studied at the Konstfack University College of Arts, Crafts & Design and her work has featured in Vogue Paris, It's Nice That and The Pool and Buzzfeed.