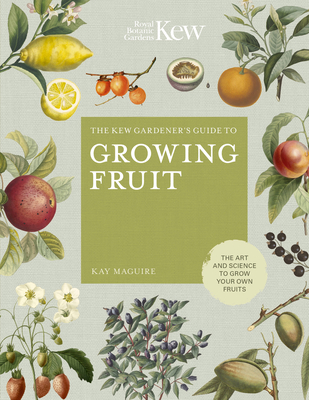 The Kew Gardener's Guide to Growing Fruit (Hardcover)
The art and science to grow your own fruit (Kew Experts)
White Lion Publishing, 9780711239371, 144pp.
Publication Date: September 3, 2019
* Individual store prices may vary.
Description
A combination of botanical beauty and practical advice in The Kew Gardener's Guide to Growing Fruit will inspire beginners and experienced growers to love and grow their own fruit. From growing from seed to harvesting, the projects will bring the wonderful world of fruit to life and produce confident, keen growers wanting to expand their experience of growing their own.
About the Author
Kew Royal Botanic Gardens has built a global resource for medicinal plant names that enables health professionals and researchers to access information about plants and plant products relevant to pharmacological research, health regulation, traditional medicine and functional foods.