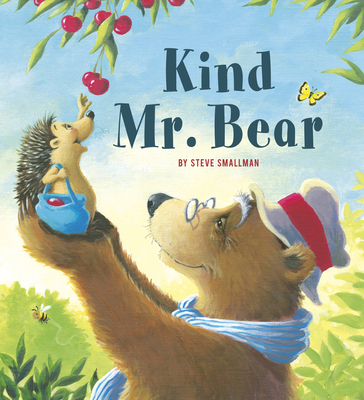 Kind Mr. Bear (Storytime) (Hardcover)
QEB Publishing, 9780711243354, 24pp.
Publication Date: November 19, 2019
* Individual store prices may vary.
Description
Kind Mr. Bear is very kind. He's always happy to help those in need. But the animals in the forest are so used to him being there, they start to take his help for granted. Then one day Mr. Bear gets ill and finds himself all alone in his cave. Will anyone come to help him?
This touching title from award-winning author/illustrator Steve Smallman shows that when it comes to true friends, kindness is something to give as well as receive.

Beautifully illustrated, QEB's Storytime series introduces young children to the pleasures of reading and sharing stories. Featuring charming animal and human characters, the books explore important social and emotional themes like friendship, gratitude, perseverance, and overcoming fears. Discussion points for parents and teachers are also included.
About the Author
Steve Smallman has been illustrating children's books for almost 30 years and writing his own stories for slightly less. He also teaches illustration workshops in schools, including mural-painting. Steve is the author of Smelly Peter the Great Pea Eater (Winner of the Sheffield Children's Book Award 2009) and The Lamb Who Came for Dinner (Shortlisted for the Red House Children's Book Award and read by Meatloaf on CITV's Bookaboo). When he's not working, Steve enjoys films, television, gardening, and walking in the countryside.