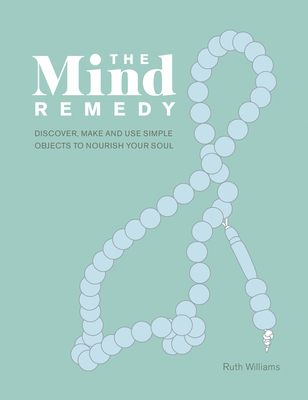 The Mind Remedy (Hardcover)
Discover, Make and Use Simple Objects to Nourish Your Soul
Leaping Hare Press, 9780711252110, 144pp.
Publication Date: September 1, 2020
* Individual store prices may vary.
Description
After the success of Marie Kondo's Spark Joy! here comes an enlightening book that reveals how objects can bring a timely little lift to everyday living, enriching our wellbeing and brightening our minds! 
The Mind Remedy is a precious compendium of spiritual things that create space for the reader to pause and reflect, to focus and nourish the mind, and to provide hands-on happiness. From dream catchers to worry beads, this beautifully crafted book shares the origins, meaning, and practice inherent in every holistic artifact we may own or want to collect on our personal development travels. 
Arranged to appeal to every state of mind, and inviting the reader to dip in as they need to during their own journey, this book will show you how to craft your own life-enhancing object, and conduct your meditative ritual for a daily dose of wellbeing and self-care.
About the Author
Ruth Williams is a psychologist and the director at Department Store for the Mind, a UK popup and online space that allows people to explore their thoughts, ideas, emotions, and memories through objects that are touching, thought-provoking, and soul-stretching. She is the co-author of Walking in the Rain, Washing Up is Good for You, and As You Are.
Ruth is fascinated by how simple objects that encourage mindful habits can reach people from every walk of life when they need it most.