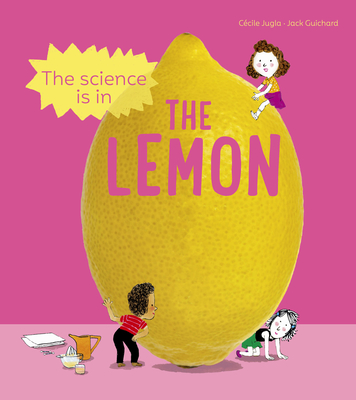 The Science is in the Lemon (Hardcover)
10 simple experiments to try with a lemon (The Science is in...)
QEB Publishing, 9780711254114, 40pp.
Publication Date: June 16, 2020
* Individual store prices may vary.
Description
A new series of books developing children's curiosity, creativity, and scientific mind, through a hands-on approach, and the pleasure of "doing". Each book has one simple concept: discovering basic scientific principles with ten simple experiments, using one everyday object. 

Can a lemon float? How can you create a volcano with lemon juice? It's time to find out! Try these ten simple and surprising experiments to discover basic scientific principles using… a lemon! 
About the Author
Cécile Jugla specialises in children's non-fiction books, and has published around fifty titles.
Jack Guichard was the director of the Palais de la Découverte science museum, after creating the children's sections of the Cité des Enfants at La Villette, in Paris. He has written over one hundred educational and science popularisation books, primarily aimed at children, and takes part in numerous conferences.