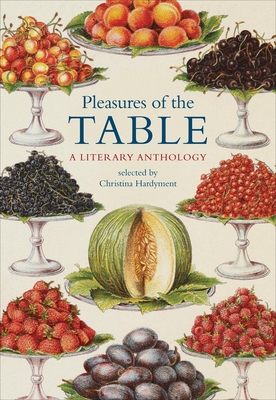 Pleasures of the Table (Hardcover)
British Library Publishing, 9780712357807, 224pp.
Publication Date: March 1, 2015
* Individual store prices may vary.
Description
This beautifully illustrated collection of food writing includes delectable scenes of cooking and feasting from novels and stories, poems that use food to tempt and seduce, and fine writing by and about great cooks. Napoleon famously declared that an army marched on its stomach; less familiar is the idea that great authors were as eager to feed their stomachs as their imaginations. Far-ranging in both time and place, this exploration of literary eating and great writing about food will amuse, surprise, and make the mouth water. The anthology begins with examples of hospitality, ranging from Chaucer's convivial Franklin to Walter Scott's bountiful breakfasts and dinner with Virginia Woolf's Mrs. Ramsay. Next comes eating to impress—dazzling banquets from Flaubert to F. Scott Fitzgerald—and some great fictional love feasts (there is no doubt that in literature food and love go together rather better than love and marriage). Many of our most vivid memories of food in literature were laid down in childhood, and nostalgia is to the fore in such classic scenes as Pinocchio aching with hunger, Ratty and Mole picnicking, enchanted Turkish delight in Narnia, and a seaside picnic from Enid Blyton. A section on distant times and places ranges from seethed tortoise in ancient China to seal's liver fried in penguin blubber as a treat for Captain Scott. Those who relish simplicity rather than excess will enjoy Sydney Smith's delicate salad dressing and Hemingway's appreciation of oysters.
About the Author
Christina Hardyment is the author of more than 10 books on literature and social history, including Writing Britain: Wastelands to Wonderlands and The World of Arthur Ransome. She reviews regularly for the Times and the Independent.