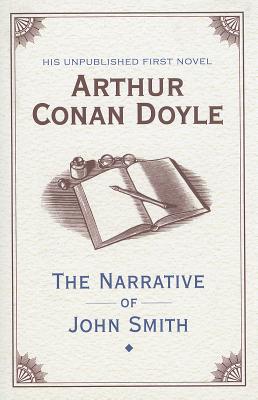 The Narrative of John Smith (Hardcover)
British Library, 9780712358415, 138pp.
Publication Date: October 31, 2011
Other Editions of This Title:
Compact Disc, Abridged (10/15/2011)
* Individual store prices may vary.
Description
Before there was the astute detective Sherlock Holmes and his capable compatriot Watson, there was the opinionated Everyman John Smith. In 1883, when he was just twenty-three, Sir Arthur Conan Doyle wrote "The Narrative of John Smith" while he was living in Portsmouth and struggling to establish himself as both a doctor and a writer. He had already succeeded in having a number of short stories published in leading magazines of the day, such as "Blackwood's," "All the Year Round," "London Society," and the "Boy's Own Paper" but as was the accepted practice of literary journals of the time, his stories had been published anonymously. Thus, Conan Doyle knew that in order to truly establish his name as a writer, he would have to write a novel. That novel the first he ever wrote and only now published for the first time is "The Narrative of John Smith."Many of the themes and stylistic tropes of his later writing, including his first Sherlock Holmes story, "A Study in Scarlet" published in 1887 can be clearly seen. More a series of ruminations than a traditional novel, "The Narrative of John Smith" is of considerable biographical importance and provides an exceptional window into the mind of the creator of Sherlock Holmes. Through John Smith, a fifty-year-old man confined to his room by an attack of gout, Conan Doyle sets down his thoughts and opinions on a range of subjects including literature, science, religion, war, and education with no detectable insecurity or diffidence. His writing is full of bravado.Though unfinished, "The Narrative of John Smith" stands as a fascinating record of the early work of a man on his way to being one of the best-known authors in the world. This book will be welcomed with enthusiasm by the numerous Conan Doyle devotees.
About the Author
Sir Arthur Conan Doyle (1859 1930) was a British physician and writer, most noted for his stories about the detective Sherlock Holmes. He was a prolific writer whose other works include science fiction stories, historical novels, plays, romances, poetry, and nonfiction."
Praise For The Narrative of John Smith…
"Someone, I think it was the noted Janeite Lord David Cecil, once said that Jane Austen was the kind of writer on whose laundry lists and notes to the milkman any keen reader would pounce. While Conan Doyle may not be considered to be in quite that category there can be no doubt that the heart of every lover of British writing will rejoice at this discovery of an early and as yet unpublished work by the creator of Holmes, Watson, Moriarty and Professor Challenger. The breadth, depth and scope of Conan Doyle's knowledge and curiosity is often overlooked. He was the first popular writer to tell the wider reading public about narcotics, the Ku Klux Klan, the mafia, the Mormons, American crime gangs, corrupt union bosses and much else besides. His boundless energy, enthusiasm and wide-ranging mind, not to mention the pitch-perfect, muscular and memorable prose is all on display here in a work whose publication is very very welcome indeed."
-Stephen Fry
or
Not Currently Available for Direct Purchase