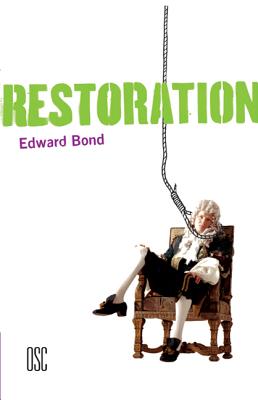 Restoration (Methuen Drama Modern Plays) (Paperback)
Methuen Publishing, 9780713683301, 79pp.
Publication Date: September 6, 2006
Other Editions of This Title:
Paperback (9/14/2000)
* Individual store prices may vary.
Description
Restoration is set in eighteenth-century England: a world of
cruelty, injustice and iron privilege. Lord Are is forced by poverty
into an unwanted marriage with the daughter of a wealthy mineowner. One
morning, during breakfast, he commits a bizarre and fatal crime. He
seeks to pin responsibility for it on his guileless, illiterate
footman, Bob Hedges. A battle ensues between Bob's black,
justice-hungry wife and the fortified privilege of the ruling classes.
This is a new programme text edition of the play with minor
revisions to the original text and produced for the tour by Oxford
Staeg Company.
About the Author
Edward Bond is one of the great Britsih playwrights of thetwentieth/twenty-first centuries. In 1965 his grim portrait of urbanviolence, Saved, in which a baby is stoned in its pram, aroused muchadmiration as well as a ban from the Lord Chamberlain. His provocativeplays [including Early Morning (1969), Lear (1971), The Sea (1973), TheFool (1975), Restoration (1981), Summer (1982), The War Plays (1985)and Olly's Prison (1992)] continue to arouse extreme responses fromcritics and audiences.