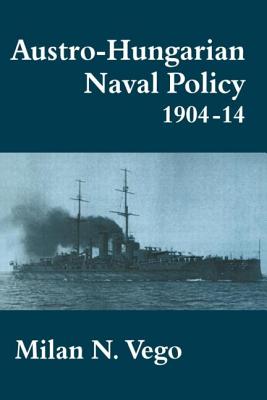 Austro-Hungarian Naval Policy, 1904-1914 (Naval Policy & History #1) (Paperback)
Croom Helm, 9780714642093, 213pp.
Publication Date: December 2, 1996
* Individual store prices may vary.
Description
This unique and comprehensive account describes the interplay of internal and external factors in the emergence of the Austro-Hungarian Navy from a coastal defence force in 1904 to a respectable battle force capable of the joint operations with other Triple Alliance fleets in the Mediterranean by the eve of World War I. By 1914 the Austro-Hungarian Navy was the sixth largest navy in the world and the quality of its officers and men was widely recognised by most European naval observers at the time. The book describes the relationships between naval leaders, the heir to the throne Archduke Francis Ferdinand, and the Parliament in shaping the dual Monarchy's naval policy. It also shows how the changes in foreign policy in Italy and underlying animosities between Rome and Vienna led to a naval race in the Adriatic that eventually bolstered Germany's naval position in respect to Great Britain in the North Sea.