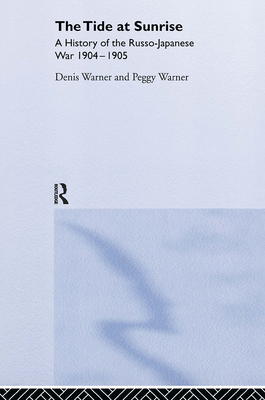 The Tide at Sunrise (Hardcover)
A History of the Russo-Japanese War, 1904-05
Routledge, 9780714652566, 628pp.
Publication Date: December 31, 1974
Other Editions of This Title:
Paperback (5/13/2004)
* Individual store prices may vary.
Description
The Russo-Japanese War was fought in the waters of the Yellow Sea and the Straits of Tsushima that divide Japan from Korea, and in the mountains of Manchuria, borrowed without permission from China. It was the first war to be fought with modern weapons.
The Japanese had fought the Chinese at sea in 1894 and had gained a foothold in Manchuria by taking control of Port Authur. In 1895, however, Japan was forced to abandon its claims by the Russian fleet's presence in the Straits of Tsushima. Tsar Nicholas had obtained a window to the East for his empire and Japan had been humiliated. Tensions between the two countries would rise inexorably over the next decade.
Around the world, no one doubted that little Japan would be no match for the mighty armies of Tsar Nicholas II. Yet Russia was in an advanced state of decay, the government corrupt and its troops inept and demoralized. Japan, meanwhile, was emerging from centuries of feudal isolation and becoming an industrial power, led by zealous nationalist warlords keen to lead the Orient to victory over the oppressive West. From the opening surprise attack on the Russian fleet at Port Authur in 1904, the Japanese out-fought and out-thought the Russians.
This is a definitive account of one of the pivotal conflicts of the twentieth century whose impact was felt around the world.