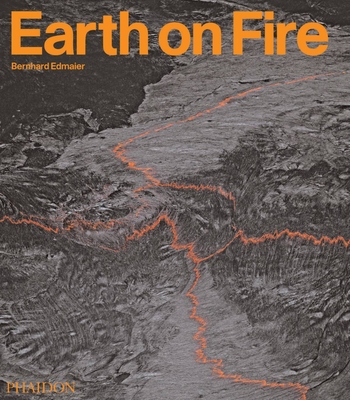 Earth on Fire (Hardcover)
How Volcanoes Shape Our Planet
Phaidon Press, 9780714857008, 219pp.
Publication Date: November 1, 2009
* Individual store prices may vary.
or
Not Currently Available for Direct Purchase
Description
This stunning collection of photographs from Bernhard Edmaier showcases the world's most dramatic and beautiful volcanic landscapes. Divided into five chapters by tectonic plate region, this book includes geothermal regions in Europe, the Americas, Africa, New Zealand, the Indian Ocean and the Caribbean; famous volcanoes such as Mount St. Helens in the USA, Etna in Italy, Kilimanjaro in Tanzania and Krakatoa in Indonesia are just a few of the sites highlighted. "Earth on Fire" features images of a wide variety of phenomena ? from hot flowing lava and towering columns of smoke and ash to lakes, islands and mountain ranges ? that are the result of volcanic activity, accompanied by clear, accessible texts explaining key details and events.
About the Author
Bernhard Edmaier (b.1957) trained as a civil engineer and geologist and has photographed the earth's surface for over 15 years. The result of meticulous planning and research, his extraordinary travels take him from the deserts of Africa to the ice plains of Iceland and the coral cliffs of the Great Barrier Reef. His abstractly beautiful compositions offer an awe-inspiring view of our planet. Dr. Angelika Jung-Huttl (b.1957) is a geologist and writer who contributes to a number of different newspapers and popular scientific magazines. She has worked and traveled with Edmaier for 10 years and has written several books on volcanoes, ice and glaciers.
Praise For Earth on Fire: How Volcanoes Shape Our Planet…
"If this fall's destructathon 2012 whetted your appetite for more about the planet's fiery potential for devastation, check out these searing volcano images that positively erupt with craters, calderas, and coursing lava."
–Entertainment Weekly

"This stunning volume celebrates volcanoes in all their devilish glory."
–Seattle Times

"Earth on Fire captures the intricacy and size of even the most commonly photographed volcanoes...a stunning addition to any coffee table."
–EARTH Magazine
Advertisement