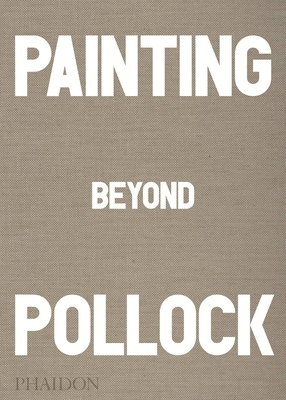 Painting Beyond Pollock (Hardcover)
Phaidon Press, 9780714868776, 384pp.
Publication Date: April 20, 2015
* Individual store prices may vary.
Description
Painting Beyond Pollock is a captivating account of the history of European and American painting from the mid‐20th century onwards.
Art historian and critic Morgan Falconer presents an extensively researched piece of writing that explains why painting has surged in popularity since Jackson Pollock and the Abstract Expressionists began painting in the late 1940s–early 1950s.
Drawing on both original sources and contemporary scholarship, this bold and richly designed book lavishly illustrates the most important works made beginning in the Post War era. In addition to well‐known artists such as Willem de Kooning, Agnes Martin, Alex Katz, Ellsworth Kelly, Marlene Dumas, Gerhard Richter and Brice Marden, Falconer explores the work of contemporary stars such as Cecily Brown, Mark Grotjahn, Elizabeth Peyton, John Currin, Neo Rauch and Mark Bradford as well as up‐and‐coming artists such as Blink Palermo and Sigmar Polke.
Topics include:
Things must be pulverized – Abstract Expressionism
Wounded Painting – Informel in Europe and Beyond
Against Gesture – Geometric Abstraction
Witnesses – Post‐war Figurative Painting
Anti&hyephn;Tradition – Pop Painting

Post&hypen;Painting Part I – After Pollock

A transcendental, high art – Neo‐Expressionism and its Discontents
Post‐Painting Part II – After Pop
New Figuration – Pop Romantics
About the Author
Morgan Falconer received his PhD from University College London in 2000 and has been working as a critic in London and New York for over a decade. He has written about art for numerous newspapers and magazines, including The Times, The Economist, Art in America and Frieze. He has also interviewed leading figures in contemporary painting, including many who are featured in this book, such as Peter Doig, Luc Tuymans, Elizabeth Peyton, Neo Rauch and Ellsworth Kelly.
Praise For Painting Beyond Pollock…
"Every bit as comprehensive and authoritative as E. H. Gombrich?s The Story of Art... Concepts and movements are explained concisely, while the range of art covered [...] is both diverse and inspiring."—Artists & Illustrators
"Thought-provoking... [Falconer] writes well, cites many a worthwhile quotation, and includes lots of good reproduction... Useful primer... Enjoyable... A huge achievement, somewhat akin to Norbert Lynton's The Story of Modern Art."—The Art Newspaper
"A fast-moving, highly informative, and accessible tour, with individual works and artists placed among broader impulses and schools ? an education that is deepened by over 250 smartly chosen images."—Publisher?s Weekly
"In his new book Painting Beyond Pollock, the Sotheby's Institute lecturer Morgan Falconer charts a smooth, remarkably direct course through the choppy waters of postwar painting."—ArtSpace
"Falconer?s scholarly acumen and engaging prose is welcome."—Library Journal
"[A] thoughtful survey... Incisive without being unduly conclusive... Those seeking an elegant, mainstream overview of recent Western painting, conscious of its own constraints and willing to probe the boundaries of a medium-specific tradition, should look no further." —The Burlington Magazine