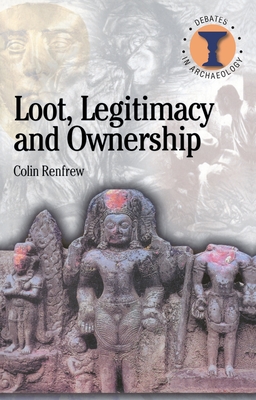 Loot, Legitimacy and Ownership
The Ethical Crisis in Archaeology (Debates in Archaeology)
Paperback

* Individual store prices may vary.
Description
Colin Renfrew argues that what is most precious in archaeology is the information that excavations can shed on our human past. Yet the clandestine and unpublished digging of archaeological sites for gain - looting - is destroying the context in which archaeological findings can be understood, as well as sabotaging the most valuable information. It is the source of most of the antiquities that appear on the art market today - unprovenanced antiquities, the product of illicit traffic financed, knowingly or not by the collectors and museums that buy them on a no-questions-asked basis. This trade has turned London as well as other international centres into a 'thieves kitchen' where greed triumphs over serious appreciation of the past. Unless a solution is found to this ethical crisis in archaeology, Renfrew argues that our record of the past will be vastly diminished, and his book lays bare the misunderstanding and hypocrisy that underlies that crisis.
Bristol Classical Press, 9780715630341, 160pp.
Publication Date: October 20, 2000