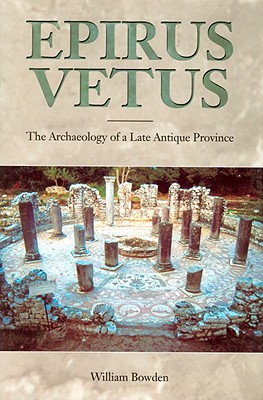 Epirus Vetus
The Archaeology of Late Antiquity (Duckworth Archaeology)
Hardcover

* Individual store prices may vary.
Description
The land that once formed the late antique Roman province of Epirus Vetus now straddles the border between Albania and Greece, a volatile area whose history since the Second World War has meant that modern political boundaries rather than those of antiquity have defined its study.
In this readable, well illustrated account, William Bowden reassesses the archaeological evidence from the fourth to the seventh century AD, when the area changed from a Roman province to a distant region beyond the limits of the empire, using the data to construct a model of the changing social structures that underlay this important transition. His analysis reveals that these changes were not gradual transformations but rather a series of sharply defined discontinuities, and suggests that these processes resulted in a more fragmented society, in which groups coalesced around individuals rather than concepts of town or state.
The book also examines the controversial issue of Slavic settlement in the area in the immediate post-Roman period, a subject that even today remains dominated by the questions of nationalism and ethnic identity that have recently had such tragic consequences in the Balkans.
Bristol Classical Press, 9780715631164, 256pp.
Publication Date: August 22, 2003
About the Author
William Bowden is the Packard Research Fellow in the School of World Art Studies and Museology at the University of East Anglia. He is co-editor of The Sixth Century: Production, Distribution and Demand.
or
Not Currently Available for Direct Purchase