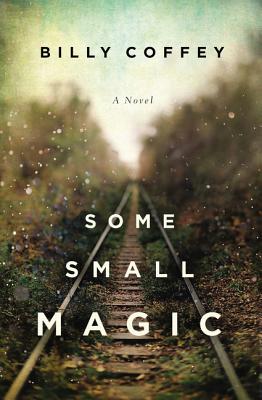 Some Small Magic (Paperback)
Thomas Nelson, 9780718084424, 416pp.
Publication Date: March 14, 2017
* Individual store prices may vary.
Description
From acclaimed author Billy Coffey comes Some Small Magic, "a story of determination and love . . . that deserves to be read" (RT Book Reviews).
All Abel wants is a little bit of magic in his life. Enough money so his mom doesn't cry at night. Healing for his broken body. And maybe a few answers about his past.
When Abel discovers letters to him from the father he believed dead, he wonders if magic has come to the hills of Mattingly, Virginia, after all. But not everything is as it seems.
With a lot of questions and a little bit of hope, Abel decides to run away to find the truth. But danger follows him from the moment he jumps his first boxcar, forcing Abel to rely on his simpleminded friend Willie--a man wanted for murder who knows more about truth than most--and a beautiful young woman they met on the train.
From Appalachia to the Tennessee wilds and through the Carolina mountains, the name of a single small town beckons: Fairhope. That is where Abel believes his magic lays. But will it be the sort that will bring a broken boy healing? And is it the magic that will one day lead him home?
"Unforgettable. Evocative as memory, haunted as the South. Some Small Magic is big story magic written on the heart. Don't read if you're not prepared to be broken and awestruck at once." --Tosca Lee, New York Times bestselling author
1. The driving force behind much of the story is a notion of what is and is not "meant." To Dorothy, the events of our lives are laid out from beginning to end. All we must do is follow. For Abel, our choices are what determine our destinies. What value, if any, do you subscribe to the notion of free will? What weight do our choices carry in the stories of our lives?
2. In what ways does Dumb Willie prove himself to be anything but dumb, and in fact show himself to be perhaps the wisest character in the story?
3. What sort of life do you think awaited Abel had he never gone to find his father?
4. An important moment of the journey comes when Dorothy informs Abel that he isn't the only one "broken," everyone is. What do you think she meant by this? Do you agree?