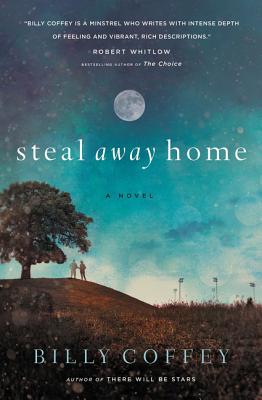 Steal Away Home
Paperback

* Individual store prices may vary.
Other Editions of This Title:
Library Binding, Large Print (4/18/2018)
Description
"This is a powerful story of grief, love, forgiveness, and holy mystery, and I loved it. Billy Coffey is a master storyteller." --Lauren Denton, USA Today bestselling author of The Hideaway
Owen Cross grew up with two loves: one a game, the other a girl. One of his loves ruined him. Now he's counting on the other to save him.
Owen Cross's father is a hard man, proud in his brokenness, who wants nothing more than for Owen to succeed where he failed. With his innate talents and his father's firm hand guiding him, Owen goes to college with dreams of the major leagues--and an emptiness full of a girl named Micky Dullahan.
Owen loved Micky from the first time they met on the hill between their two worlds: his middle-class home and her troubled Shantytown. Years later he leaves her for the dugouts and the autographs, but their days together follow him. When he finally returns home, he discovers that even peace comes at a cost. And that the hardest things to say are to the ones we love the most.
From bestselling author Billy Coffey comes a haunting story of small-town love, blinding ambition, and the risk of giving it all for one last chance.
"In one evening, a single baseball game, Coffey invites us into a lifetime. With lyrical prose and aching description we join Owen Cross on a journey of love, loss, faith, the unexpected--and America's favorite pastime." --Katherine Reay, author of Dear Mr. Knightley and The Austen Escape
Thomas Nelson, 9780718084448, 400pp.
Publication Date: January 2, 2018
1. Early on, Owen tells Micky that everyone has a crutch, one thing they turn to when everything goes bad. Do you agree? What is your crutch, and how well does it serve you?
2. Why did Owen and Micky react to their near death in such different ways? How does the way Micky views herself before the incident at the train impact her behavior afterward?
3. Both Owen and Micky suffer throughout the story from a lingering fear that their lives will count for nothing in the end. How common is this fear? How best is that fear diminished?
4. Micky's message is centered upon love, namely where our love is placed. Why is that so important, and how does where we place our love influence the quality of our lives?
5. What change in Owen allowed him to be taken in the same way Micky was?