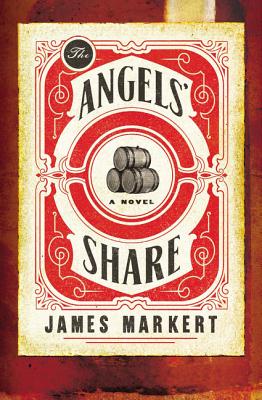 The Angels' Share (Paperback)
Thomas Nelson, 9780718090227, 320pp.
Publication Date: January 17, 2017
Other Editions of This Title:
Hardcover, Large Print (3/15/2017)
Compact Disc (1/17/2017)
MP3 CD (1/17/2017)
Compact Disc (1/17/2017)
* Individual store prices may vary.
Description
"Folksy charm, an undercurrent of menace, and an aura of hope permeate this ultimately inspirational tale." --Booklist
From award-winning author James Markert comes a Southern tale of fathers and sons, young romance, revenge and redemption, and the mystery of miracles.
Now that Prohibition has ended, what the townspeople of Twisted Tree, Kentucky, need most is the revival of the Old Sam Bourbon distillery. But William McFee knows it'll take a miracle to convince his father, Barley, to once more fill his family's aging house with barrels full of bourbon.
When a drifter recently buried near the distillery begins to draw crowds of pilgrims, the McFees are dubious. Yet miracles seem to come to those who once interacted with the deceased and to those now praying at his grave. As people descend on the town to visit the "Potter's Field Christ," William seeks to find the connection between the tragic death of his younger brother and the mysterious drifter.
But as news spreads about the miracles at the potter's field, the publicity threatens to bring the depth of Barley's secret past to light and put the entire McFee family in jeopardy.
"Distinguished by complex ideas and a foreboding tone, Markert's (A White Wind Blew) enthralling novel captures a dark time and a people desperate for hope." --Library Journal
"Mysterious, gritty and a bit mystical, Markert's entertaining new novel inspires the question of 'What if?' Many characters are nicely multilayered, providing a good balance of intrigue and realism. The fascinating glimpse into the process of distilling bourbon--and the effect of the Prohibition on Kentucky and its bourbon families--adds another layer to the story." --RT Book Reviews