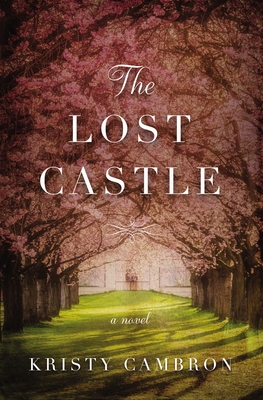 The Lost Castle (Paperback)
A Split-Time Romance
Thomas Nelson, 9780718095468, 384pp.
Publication Date: February 6, 2018
Other Editions of This Title:
Compact Disc (2/6/2018)
Library Binding, Large Print (4/4/2018)
Compact Disc (2/6/2018)
MP3 CD (2/6/2018)
* Individual store prices may vary.
Description
Bridging the past to the present in three time periods--the French Revolution, World War II, and present day--The Lost Castle is a story of loves won and lost, of battles waged in the hearts of men, and of an enchanted castle that stood witness to it all, inspiring a legacy of faith through the generations.
Ellie Carver arrives at her grandmother's bedside expecting to find her silently slipping away. Instead, the beloved woman begins speaking. Of a secret past and castle ruins forgotten by time. Of a hidden chapel that served as a rendezvous for the French Resistance in World War II. Of lost love and deep regret . . .
Each piece that unlocks the story seems to unlock part of Ellie too--where she came from and who she is becoming. But her grandmother is quickly disappearing into the shadows of Alzheimer's and Ellie must act fast if she wants to uncover the truth of her family's history. Drawn by the mystery surrounding The Sleeping Beauty--a castle so named for Charles Perrault's beloved fairy tale--Ellie embarks on a journey to France's Loire Valley in hopes that she can unearth its secrets before time silences them forever.
Praise for The Lost Castle
"It's been a long time since I've been so thoroughly engrossed in a novel . . . The Lost Castle kept me spellbound " --Tamera Alexander
"Spanning the French Revolution, World War II and today, Cambron masterfully carries us into each period with all the romance and danger of the best fairy tale." --Katherine Reay
1. Ellie's view of her grandmother had been one of shared memories from old photo albums and the limited stories she'd heard of Lady Vi's life during the Second World War. It is not until the discovery of a lost love—and the unearthing of Vi's participation in the French Resistance—that Ellie sees her grandmother in a new light. How might Ellie's memory of her grandmother have been different if Vi hadn't been able to share pieces of her past before the effects of Alzheimer's prevented it? What changed once Ellie learned the full story of the castle?
2. Aveline's interest in politics and her compassion for the peasant class renders her a liability to her family's wealth and rank, and carries her outside the acceptable roles for women in eighteenth-century France. What decisions does Aveline make that positively affect others yet put her own life and livelihood at risk? When is it important to stand up for our beliefs, even when our own comforts may be negatively impacted?
3. Julien's band of French Resistance fighters at the castle ruins becomes a makeshift family, brought together by their common bond to fight for survival in a time of war. Have you ever developed a bond with a friend or coworker who held a differing world view? How did that relationship affect the way you see the world around you?
4. The visual of crumbling walls is an important image for the legacy of the castle, and the Vivay family through the generations. Aveline wanted to tear down the barrier between the classes, both in Paris and once she reached the Vivay estate. How do we tear down walls of differences with others, whether in our local or global communities?