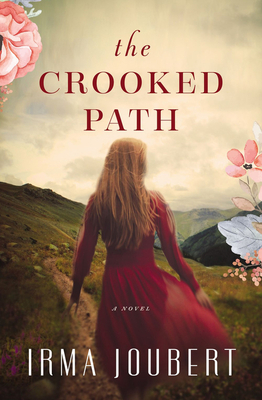 The Crooked Path (Paperback)
Thomas Nelson, 9780718098179, 400pp.
Publication Date: November 7, 2017
Other Editions of This Title:
Library Binding, Large Print (1/17/2018)
MP3 CD (11/7/2017)
Compact Disc (11/7/2017)
Compact Disc (11/7/2017)
* Individual store prices may vary.
Description
From the bestselling author of The Girl From the Train, comes another compelling coming of age story of delayed love, loss, and reconciliation in WWII-era South Africa.
Lettie has always felt different from and overshadowed by the women around her- this friend is richer, that friend is more beautiful, those friends are closer. Still, she doesn't let this hold her back. She works hard to apply her mind, trying to compensate for her perceived lack of beauty with diligent academic work and a successful career as a doctor. She learns to treasure her friendships, but she still wonders if any man will ever return her interest.
Marco's experience in the second world war have robbed him of love and health. When winters in his native Italy prove dangerous to his health even after the war has ended, he moves to South Africa to be with his brother, husband to one of Lettie's best friends. Marco is Lettie's first patient, and their relationship grows as she aids him on the road back to restored health.
In the company of beloved characters from The Child of the River, Marco and Lettie find a happiness that neither of them thought possible. With that joy comes pain and loss, but Lettie learns that life--while perhaps a crooked path--is always a journey worth taking.
1. Lettie is a strong female character. She forges her own path in medicine, keeps her name professionally, and is eventually a single mother. How do people react to this strength of character throughout the novel?
2. How did Lettie and Marco's personal experiences before they met one another allow their relationship to flourish and deepen in the way that it does throughout the novel? How different would their relationship have looked had they met before they faced those difficult times?
3. Have you, like Lettie later in her life, ever found yourself afraid to take risks for happiness because you might disrupt the status quo? What happened in that situation?
4. There are many ways that love is played out in relationships throughout the story. Young love, soul-mate love, convenient love, a marriage without love, and more. Some of these loves are faithful; some are difficult. Whose love story resonated the most with you? With whom did you identify most strongly? What parts of the marriages in the book stood out to you and why?