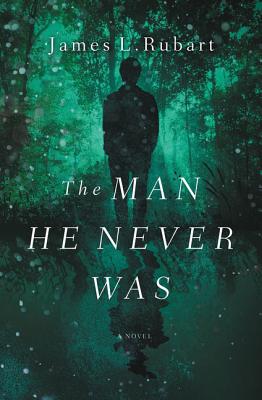 The Man He Never Was
Paperback

* Individual store prices may vary.
Other Editions of This Title:
Digital Audiobook (2/19/2018)
Compact Disc (2/20/2018)
MP3 CD (2/20/2018)
Compact Disc (2/20/2018)
Description
In this fresh take on the classic Dr. Jekyll and Mr. Hyde, James L. Rubart explores the war between good and evil within each of us--and one man's only chance to overcome the greatest divide of the soul.
What if you woke up one morning and the darkest parts of yourself were gone?
Torren Daniels vanished eight months back, and his wife and kids have moved on--with more than a little relief. Toren was a good man but carried a raging temper that often exploded without warning. So when he shows up on their doorstep out of the blue, they're shocked to see him alive. But more shocked to see he's changed. Radically.
His anger is gone. He's oddly patient. Kind. Fun. The man he always wanted to be. Toren has no clue where he's been but he knows he's been utterly transformed. He focuses on three things: Finding out where he's been. Finding out how it happened. And winning back his family.
But as the months go on, his memory slowly returns. And the more the memories come, the more Torren slips back into being the man he was before. How can he hang on to the new man he's become? And who is he really? The man he was . . . or the man he is?
Praise for The Man He Never Was:
"With plenty of twists and turns to keep the pages turning, The Man He Never Was expertly explores the difference between knowing and experiencing, and asks the important question: What might happen if we could see the person in the mirror as God does?" --Katie Ganshert, award-winning author of Life After
"This is no mere novel, but a journey to the soul. Sage, deep filled with a truth of terrible beauty and the real nature of love." --Tosca Lee, New York Times bestselling author
"In The Man He Never Was, James L. Rubart perplexes readers in the best possible way, wooing us through the mystery of a man's lost memory and the high stakes of his broken marriage, failed career, and an unbridled anger problem. A page-turning exploration of what it means to live truly loved." --Mary DeMuth, author of The Muir House
Thomas Nelson, 9780718099398, 384pp.
Publication Date: February 20, 2018