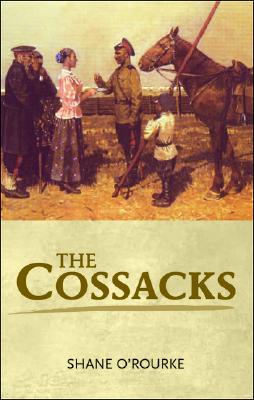 The Cossacks (Paperback)
Manchester University Press, 9780719076800, 303pp.
Publication Date: February 1, 2008
* Individual store prices may vary.
Description
This is an exceptional book covering 500 years of the history of the Cossacks - the recklessly brave, wild horsemen or the romantic hero of the steppe or the brutal mounted policemen, as they have been remembered throughout history. Starting with a description of the world of the steppe before moving on to a more detailed analysis of the circumstances in which the Cossacks emerged and flourished in the fifteenth and sixteenth centuries, the author considers the relationship of the Cossacks to the surrounding states in the seventeenth and eighteenth centuries through the prism of three great conflicts: the revolts of Bohdan Khelmnytsky, Stepan Razin and Emel'ian Pugachev. The author then looks at the Cossacks from the end of the Pugachev revolt in 1774 until the outbreak of the First World War, as well as the Cossacks in the Russian revolutionary period and under Soviet power. A lucid and engaging book that conveys the passion, exuberance and tragedy of these extraordinary people, it will be enjoyed by students, scholars and general readers interested in Russian history.
About the Author
Shane O'Rourke is Lecturer in History at the University of York
Praise For The Cossacks…
"An important, engaging and accessible contribution to scholarly knowledge and understanding of the Russian Cossacks, utilizing a range of archival materials, published primary sources and secondary literature."--Sarah Badcock, University of Nottingham