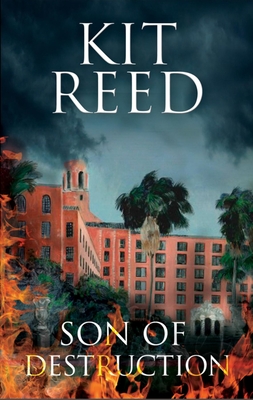 Son of Destruction (Hardcover)
Severn House Publishers, 9780727882325, 234pp.
Publication Date: March 1, 2013
Description
When Lucy Cartaret dies, her journalist son Dan returns to her hometown, Fort Jude, Florida, in search of his real father and claiming to be investigating the mysterious deaths of three elderly women. Spontaneous human combustion, experts say. But why? Surely it's more than coincidence and what links these deaths to Dan's mother? It soon becomes clear that something terrible happened during his mother's last year in town, thirty years before. But the social elite of Fort Jude remain tight-lipped. The families who run the town will do anything to protect their own anything.
Praise For Son of Destruction…
When his mother dies, Dan Carteret has only two leads to the identity of his father: a photograph of four young men, and a newspaper cutting showing the remains of a victim of spontaneous human combustion. Carteret travels to his mother's hometown of Fort Jude and discovers that three cases of spontaneous combustion have occurred there in the recent past. In the search for his father, he confronts an affluent, insular society that closes ranks and refuses to give up the secret of what happened to Carteret's mother at a fateful beach party in her youth. A fragmented narrative, using half a dozen different viewpoints, tells the story of the "thin line between an organised society and raw nature", and presents a compelling account of people torn by clan loyalty and made desperate by love, hate and loneliness. Eric Brown, The Guardian
Advertisement