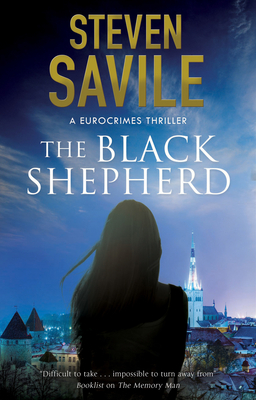 The Black Shepherd (Hardcover)
Severn House Publishers, 9780727888877, 256pp.
Publication Date: August 1, 2019
* Individual store prices may vary.
Description
Peter Ash and Frankie Varg of the Eurocrimes Division are on the hunt for Varg's cousin who's believed to have fled to join a fanatical religious cult. Frankie Varg of the Eurocrimes Division heads to Tallinn, Estonia, in search of her young cousin who's believed to have dropped out of university to join One World, a religion many believe to be nothing more than a fanatical cult. Hot on her heels is her field partner Peter Ash, who's searching for the identity of a woman's charred body found in the woods close to Tallinn. When Peter arrives in the city, he finds Frankie attempting to infiltrate One World by posing as a runaway sleeping rough. Brought into One World's all-encompassing embrace, Frankie is shown the work the organisation does with the homeless around the world. But is it all a cover-up for their more nefarious activities? Who is their leader, the mysterious Shepherd? What clues will the burnt body uncover . . . and is Frankie out of her depth?