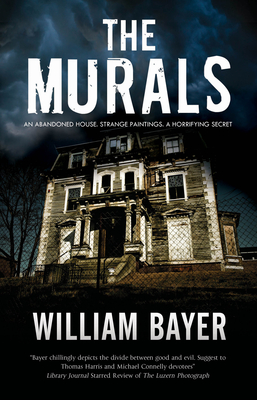 The Murals
Hardcover

* Individual store prices may vary.
Description
In this multi-layered psychological mystery, photographer Jason Poe is transfixed by a disturbing set of murals he encounters in the attic of an abandoned house, and resolves to uncover the secret behind them. The murals hit me hard. First came terror, then awe. It was only after I'd taken them in that I began to feel their immense power. Jason Poe, a former war photographer, has been breaking into abandoned houses for an art project to document what previous tenants have left behind. One night he finds more than expected when he ascends to an attic and is confronted by a haunting set of murals. The murals cover all four walls of the cramped space and hypnotise Jason. Convinced there's an important story behind them, he embarks upon a quest to identify their creator and uncover their meaning. To do so Jason recruits several friends, including Joan Nguyen, a reporter for Calista Times-Dispatch. As the team delve deeper they uncover a mystery involving accusations of satanism, police corruption, a scandal involving a wealthy Calista family, a series of contemporary arson attacks . . . and an enigmatic patient in a Swiss psychiatric clinic.
Severn House Publishers, 9780727889737, 224pp.
Publication Date: December 3, 2019