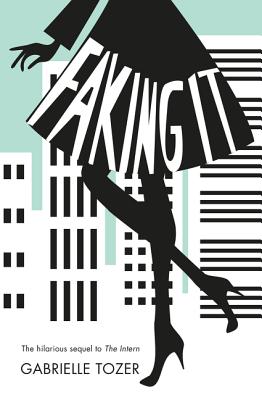 Faking It (the Intern, Book 2)
Paperback

* Individual store prices may vary.
Description
Things are finally looking up for 18-year-old Josie Browning. Her hot new boyfriend James can't keep his hands off her, she's moved into a share house in the city and - fresh from her roller-coaster ride at the now defunct Sash magazine - she's scored a coveted job as indi website's junior writer. Life wasn't meant to go that smoothly, so when indi's features editor Sia announces she's pregnant and needs time off, the pressure is on for Josie to prove to her editor Liani that she's got what it takes to be a real journalist. Loved-up Josie is also on a mission to lose her virginity to James (if they can get past second base without laughing, arguing, being interrupted or freaking out ). And if that's not enough, Josie's battling with bong-smoking room-mates, mag-girl frenemies and confusing feelings for jaded travel writer, Alex. High on the fabulous perks from her new job at indi, Josie's life seems pretty close to perfect - even though she still hasn't mastered her hair straightener.But when Josie is suspected of stealing from one of magazines' rising queen bees at a luxurious media junket, she is thrown into a mystery of lies, theft and deceit that threatens to ruin her reputation, love life and career forever. Does Josie have what it takes to be a real journalist? Will she be able to prove her innocence without losing her job at indi (and her mind)? Or will the bitchy magazine girls win once and for all? And what will Josie do when Alex comes to her rescue when no-one else does, not even James...? Yep. 18 just got a whole lot more complicated. Ages: 12+
HarperCollins, 9780732297060, 368pp.
Publication Date: February 23, 2016
or
Not Currently Available for Direct Purchase