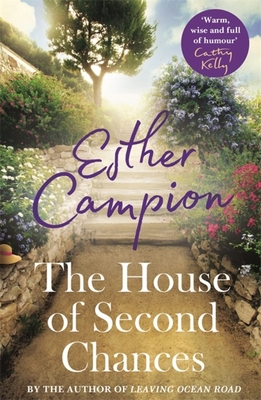 The House of Second Chances (Paperback)
Hachette Australia, 9780733636172, 400pp.
Publication Date: December 10, 2019
* Individual store prices may vary.
Description
Can a house heal heartache? From coastal Australia to the rugged beauty of Ireland, an enchanting novel of starting over, in the tradition of Maeve Binchy and Monica McInerney
Their grandmother's stone cottage was always a welcome retreat in the childhood summers of Ellen and Aidan O'Shea. After a trip home from Australia, Ellen is keen to bring the neglected property back to its former glory and enlists the help of her dear friend and one of Ireland's top interior designers, Colette Barry.
Aidan is already begrudging the work on the house he has avoided for nearly twenty years. The last thing the builder needs is an interior designer who seems to do nothing but complicate his life. With their own personal heartaches to overcome, will Aidan and Colette find the courage to give the house and themselves a second chance?
Praise for Esther Campion's debut novel, Leaving Ocean Road:
'Warm, wise and full of humour. Esther Campion is a wonderful new voice in Australian fiction' CATHY KELLY
'Join[s] the captivating Maeve Binchy in the pantheon of popular Irish novelists' Irish Scene
'An intelligent novel. Esther Campion has woven a poignant story about that journey everyone takes to find their own beloved place in the wide wide world' Better Reading
About the Author
Esther Campion is from Cork, Ireland and currently lives in north-west Tasmania. She attended North Presentation Secondary School in Cork and has degrees from University College Cork and the University of Aberdeen, Scotland. Esther and her Orcadian husband have lived together in Ireland, Scotland, Norway and South Australia. They have two grown-up children in Adelaide and the youngest at home in Tassie. Esther loves sharing her life on a small property with an over-indulged chocolate Labrador, a smoochy cat and a couple of ageing mares, all of whom she firmly believes are living proof that dreams really can come true. The House of Second Chances is Esther's second novel, following Leaving Ocean Road.
Praise For The House of Second Chances…
Leaving Ocean Road is warm, wise and full of humour. Esther Campion is a wonderful new voice in Australian fiction—CATHY KELLY

A warm, funny, intelligent novel. It's ultimately not about how romantic love can save you, but rather how finding new hope and purpose in family can give you what you need to pull yourself from grief. Esther Campion has woven a poignant story... about that journey everyone takes to find their own beloved place in the wide wide world—Better Reading

This is a delightful tale, oozing with pathos and possibilities - perfect for when you want to forget about your own problems and slip inside Ellen's heart, one that was once terribly broken and is slowly rising from the ashes. A well-written novel with beautiful descriptions from this new Irish author—Starts at Sixty

Join[s] the captivating Maeve Binchy in the pantheon of popular Irish novelists—Irish Scene