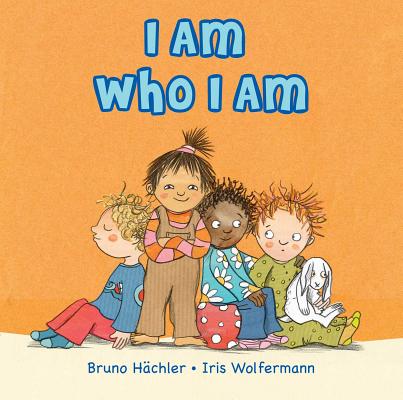 I Am Who I Am (Board Books)
NorthSouth (NY), 9780735822993, 16pp.
Publication Date: July 1, 2010
Description
We're all different: short and tall,fat and thin, big and small.And we're all the same: two feet, ten toes,two eyes, two ears, one mouth, one nose.We smile, we frown, we laugh, we cry,we sing, we dance—so who am I? Young children will love this romping, rollicking, joyful book celebrating our diversity and our individuality.
About the Author
Bruno Hachler was born in 1960 and grew up in Zurich, Switzerland. He has been a musician and a music journalist and now writes chidlren s books, though he still continues to play in various pop and rock bands.Iris Wolfermann studied art in Berlin, Germany. After sailing the world on a cruise ship, she began to design children s books. In 2004, she co-founded the studio petit4 with Constance Guht, Daniel Sohr, and Anna Zimmerman. She also works at the University of Art in Berlin, where she lives with her husband, daughter, and tomcat."
Advertisement