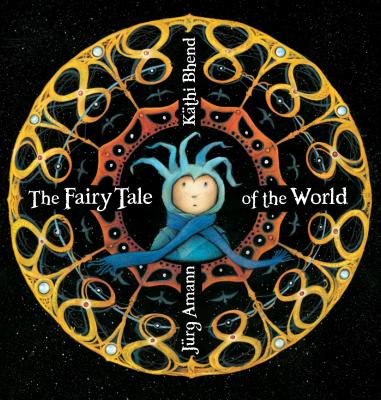 The Fairy Tale of the World (Hardcover)
NorthSouth (NY), 9780735823167, 32pp.
Publication Date: November 1, 2010
* Individual store prices may vary.
or
Not Currently Available for Direct Purchase
Description
 This is not a fairy tale in the usual sense. There are no princesses, no golden eggs, no happy endings. A brooding portrait of a solitary postapocalyptic existence,
The Fairy Tale of the World
is nonetheless compelling.            The story was originally conceived by a brilliant young German writer, Georg Büchner, who died tragically at the age of twenty-three. His dark vision reflects the social injustice of his time.            Award-winning Swiss author Jürg Amann has adapted
The Fairy Tale of the World
from a scene in Büchner's
Woyzeck
, a moving play about the effects of poverty.            Internationally acclaimed artist Käthi Bhend has stunningly and surprisingly interpreted Amman's lyrical language and bleak imagery. Together they have created a book that offers not only Buchner's dark vision but also a promise of innocence and hope in a dark, despairing world.
About the Author
GEORG BUCHNER (1813-1837) died when he was only 23, but his place in German literature is monumental. As a writer who fought for the rights of underprivileged people peasants, workers, everyone who suffered exploitation Buchner was a fearless precursor of those who fight to protect human rights and social equality.JURG AMANN is one of Switzerland s most honored writers. He started his writing career with a study of Franz Kafka s works, and has also worked as a journalist and a dramaturge at the main theater of Zurich.KATHI BHEND s illustrations have been described as breathtaking, profoundly beautiful, exquisitely detailed, extraordinary. Born in Switzerland, Kathi studied commercial art and worked in advertising for several years before she began illustrating books."
Praise For The Fairy Tale of the World…
In My Dreams, I Can Fly (Booklist)
A meditative sense of mystery sets this book apart.It is autumn, and five friends—a grub, two worms, a beetle, and a caterpillar—are hunkering down. Their regular card games at the grub's place give way to stockpiling their holes for the winter freeze. Bhend's cut-away vision of this miniature underworld is a scraggly, cramped, cluttered, yet somehow cozy maze daubed in soft, muted colors and festooned with twisting vines that reach beyond each rectangular frame. It has a gently magical, early-Disney feel also reflected in the straightforward prose. For a time, the story seems to revel in its warm feelings without going anywhere, but then Hasler reveals two surprises: the onion the grub has hidden has pushed above ground and flowered, and the caterpillar has vanished, leaving behind a silken cocoon. After summer thaws the icy ground, the creatures find the caterpillar—now a butterfly—hovering near the flower, reflecting the grub's dreams of being able to fly. An earnest, unfettered effort with enough visual detail to win over all kinds of readers and listeners.
Advertisement