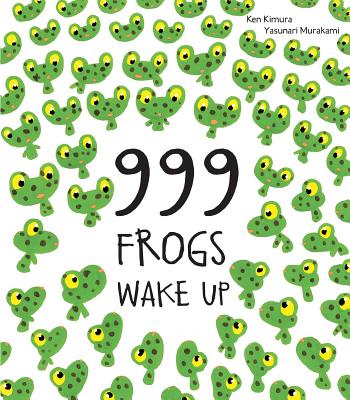 999 Frogs Wake Up (Hardcover)
NorthSouth (NY), 9780735841086, 48pp.
Publication Date: January 1, 2013
Description
Wake up--it's springtime in the swamp As 999 young frogs awaken, they panic to find that all of the other animals are still asleep. First they wake the biggest frog... then the tortoise, the lizard, and the ladybugs. But when they hop down a hole and all pull together, they find someone they don't want to wake--a big, long snake. Don't wake him up Luckily for the frogs, the tortoise carefully carries him away. Ken Kimura and Yasunari Murakami are back again in this delightful tale about frogs and friendship.
About the Author
Ken Kimura was born in Tottori Prefecture, Japan. In addition to writing children's books, he makes handmade children's toys. Mr. Kimura lives in Japan.Yasunari Murakami was born in Gifu Prefecture, Japan. His illustrations have been honored at the Bolgona Book Fair, the Biennial of Illustrations Bratislava, and with the Japan Picture Book Award, and there is a Yasunari Murakami Museum in the Izu Highland, Japan.
Praise For 999 Frogs Wake Up…
 "Murakami's impish, toy-bright illustrations look — almost — as if a talented 4-year-old might have painted them. In contrast to Hello Kitty-style Japanese Neo-Pop, they have a distinctly, even stubbornly, handmade feel. Besides setting the stage for outlandish fun, the message they convey is unmistakable: Nothing in these pages is not for children. The result is an uncommon picture book designed not only to entertain young people but also to give them their due." The New York Times Book Review
Advertisement