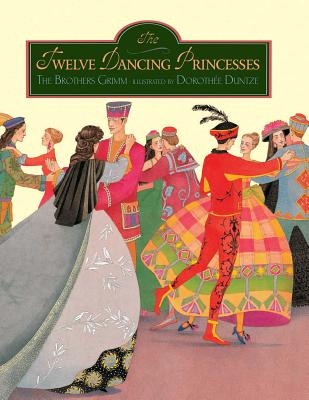 The Twelve Dancing Princesses (Hardcover)
NorthSouth Books, 9780735841215, 32pp.
Publication Date: June 1, 2013
* Individual store prices may vary.
Description
Every night the king locks his daughters in their room. Yet every morning their shoes are full of holes. Where do they go night after night, and what do they do to wear out their shoes? Many princes have tried to solve the mystery, but all have failed. Now it is a poor soldier's turn. Will he be able to discover the secret of the twelve dancing princesses?
About the Author
Jacob and Wilhelm Grimm were born in 1785 and 1786 near Frankfurt, Germany. In their early twenties, they began the linguistic studies that would culminate in their collected editions of folk- and fairy tales. They got their stories from peasants and villagers, and sometimes from already-published works from other cultures. Jacob did much of the research; Wilhelm put the stories into literary form.