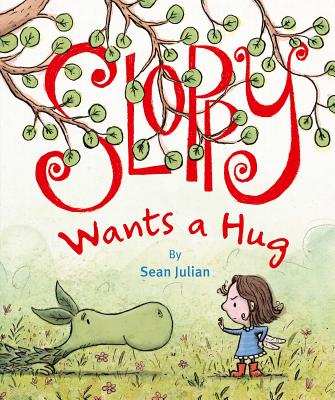 Sloppy Wants a Hug (Hardcover)
NorthSouth Books, 9780735842731, 32pp.
Publication Date: February 7, 2017
* Individual store prices may vary.
Description
2018 Bank Street Best Children's Book of the Year

Sloppy the tree dragon wants a hug, but Dewdrop the sprite isn't going to give him one, for a very good reason.
About the Author
Sean Julian enjoyed art from an early age, focusing on potato printmaking and creating plasticine dinosaurs. He now focuses his talents on children's book illustrations, where he can follow his passion to draw hairy gorillas, bears, and dinosaurs. His pictures delight and entertain. He lives in Bristol (UK).
Praise For Sloppy Wants a Hug…
Short, simple, sweet—and more than likely to spur some similarly slobbery affection between parent and child.

Pacing is everything here as audiences are lulled into sympathy with the hugless dragon until the very last page. Mournful Sloppy, with his eggplant-shaped snout, barely-there mouth, and scales that look like tidy, distinct green leaves, initially doesn't seem to have earned his name, looking more floppy than sloppy as his sadness deepens. Dewdrop is an effective and expressive targeted snubber, turning up her pert little nose and angling her eyebrows at Sloppy as he tries to get a hug and smiling sweetly at the other critters.