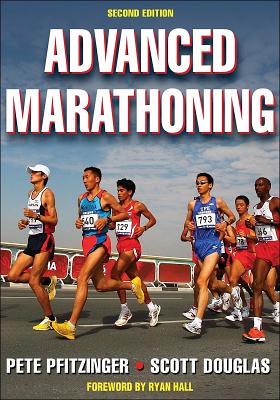 Advanced Marathoning - 2nd Edition (Paperback)
Human Kinetics Publishers, 9780736074605, 247pp.
Publication Date: December 19, 2008
* Individual store prices may vary.
Description
Shave minutes off your time using the latest in science-based training for serious runners. Advanced Marathoning has all the information you need to train smarter, remain injury free, and arrive on the start line ready to run the marathon of your life.
Including marathon-pace runs and tempo runs, Advanced Marathoning provides only the most effective methods of training. You'll learn how to complement your running workouts with strength, core, flexibility, and form training; implement cutting-edge nutrition and hydration strategies and recovery techniques; and taper properly to reach peak performance.
With easy-to-understand day-by-day training schedules for 18- and 12-week preparation for weekly distances of 55, 55 to 70, 70 to 85, and 85-plus miles, Advanced Marathoning is simply the most comprehensive and efficient approach to marathoning. If you're ready to achieve your personal best, this book is for you.
About the Author
Pete Pfitzinger ran in the 1984 and 1988 Olympic marathons, both times finishing as the top American. With a personal best of 2:11:43, Pfitzinger is a two-time winner of the San Francisco Marathon and placed third in the 1987 New York City Marathon. He was ranked the top American marathoner in 1984 by Track & Field News, and he is a member of the Road Runners Club of America's Hall of Fame. Currently the chief executive of the New Zealand Academy of Sport in Auckland, he has written all or parts of two other books on running and was a senior writer for Running Times from 1997 to 2007, in which his popular column, "The Pfitzinger Lab Report," appeared. Scott Douglas is a freelance writer and editor with more than 15 years of professional journalism experience related to running. A former editor of Running Times, he is a regular contributor to Runner's World and Running Times and has coauthored four books on running, including two with running legend Bill Rodgers.