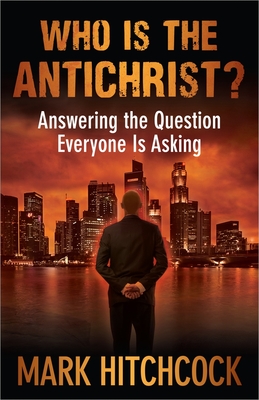 Who Is the Antichrist? (Paperback)
Answering the Question Everyone Is Asking
Harvest House Publishers, 9780736939959, 198pp.
Publication Date: August 1, 2011
* Individual store prices may vary.
Description
With the growing interest in the Antichrist these days, curiosity runs high for both Christians and unbelievers--with good reason. In books, movies, and even everyday conversation, so many different ideas about who he is, what he will do, and the timing of his arrival abound that it's difficult to separate biblical fact from human speculation.
Bestselling Bible prophecy expert Mark Hitchcock looks to the one source readers can trust--the Bible--and answers questions such as...
Where will the Antichrist come from?
When will he appear on earth's stage?
What is the significance of the number 666?
How will he rise to power, and what will finally happen to him?
Will we know who he is before the rapture happens?
Using a friendly question-and-answer format, Mark takes readers on a fascinating tour of all the Bible's key passages about the Antichrist--and shares how this information applies to their lives today.
About the Author
Mark Hitchcock is the author of nearly 30 books related to end-time Bible prophecy, including Middle East Burning and 101 Answers to Questions About the Book of Revelation. He earned a ThM and PhD from Dallas Theological Seminary and is the senior pastor of Faith Bible Church in Edmond, Oklahoma. He also serves as Associate Professor of Bible Exposition at DTS, and he and his wife, Cheryl, have two sons, one daughter-in-law, and one grandson.