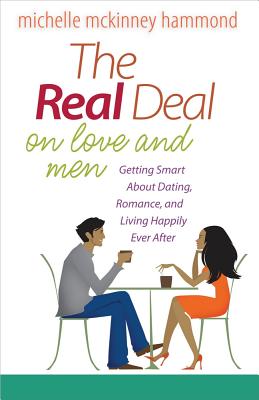 The Real Deal on Love and Men (Paperback)
Harvest House Publishers, 9780736949583, 220pp.
Publication Date: July 13, 2013
* Individual store prices may vary.
Description
Bestselling author Michelle McKinney Hammond (1.5 million relationship books sold) fields women's questions on love, men, dating, and marriage. With her unique "tell it like it is" style and compassionate understanding, Michelle helps readers navigate the male/female maze, including: "Get a Life"-Finding and creating opportunities to meet godly men "The Man/Woman Thing"-Understanding and appreciating gender differences "Closing the Deal"-Identifying deal breakers and deal makers while dating "Cheating, Lying, and Other Love Traps"-When to stay and when to leave "New Beginnings"-Gleaning wisdom from setbacks and then moving on "Marriage"-Exploring expectations and establishing traditions Everyone wants a love relationship, so why is it so hard to find and keep? Michelle answers the question and explores the ins and outs of love. "It's time to get down to the nitty-gritty and find out what makes love happen...It's time to engage our brains while following our hearts.