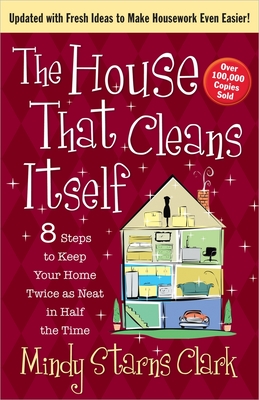 The House That Cleans Itself (Paperback)
Harvest House Publishers, 9780736949873, 239pp.
Publication Date: February 1, 2013
* Individual store prices may vary.
Description
The ultimate guide for the housekeeping-impaired Bestselling author Mindy Starns Clark delves into the reasons behind chronic messiness and helps you find the permanent solution you've been looking for. Using "horizontal thinking," Mindy will teach you how to set up your home so efficiently and logically that it seems to clean itself. Learn...
how to keep the house twice as clean in half the time
how a stepladder, a camera, and a stopwatch will help you get started
how to change a messy area into a tidy one--permanently
how to anticipate and prevent messes before they happen
how to get the family on board in this new process
Also included are tips, strategies, and ideas from hundreds of her readers. More than a how-to book, The House That Cleans Itself looks at what God has to say about cleanliness and order, and how He can inspire order in your life in a fresh and unique way.
About the Author
Mindy Starns Clark is the author of many books, which include the popular Smart Chick Mysteries, Whispers of the Bayou, Shadows of Lancaster County, and Under the Cajun Moon. In addition, Mindy's plays and musicals have been featured in schools and churches across the United States.