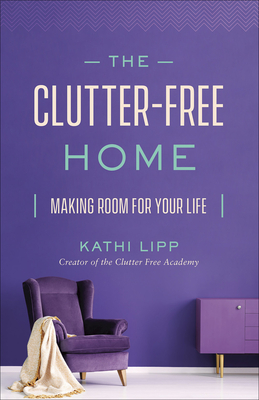 The Clutter-Free Home (Paperback)
Making Room for Your Life
Harvest House Publishers, 9780736976985, 208pp.
Publication Date: February 11, 2020
* Individual store prices may vary.
Description
When it comes to your home, peace is possible... Longing for a place of peace from which you can love others well? The Clutter-Free Home is your room-by-room guide to decluttering, reclaiming, and celebrating every space of your home. Let author Kathi Lipp (who once lived a life buried in clutter) walk you through each room of your house to create organizational zones that are not only functional and practical but create places of peace that reflect your personality. Kathi will help you tackle the four-step process of dedicate, decide, declutter and "do-your-thing" to reveal the home you've always dreamed of, and then transform it into a haven that reflects who you truly are meant to be. If you're also feeling overwhelmed by the care and upkeep of all the stuff under your feet or sense that your home is running you, instead of the other way around, come discover how to create a space that doesn't have to be showroom perfect to be perfect for you and the people you love.
About the Author
Kathi Lipp is the best-selling author known for helping women discover that peace is possible in every area of their lives (even their out-of-control house). She is the author of Clutter Free and the host of the popular podcast Clutter Free Academy. Join thousands of other women (and a few brave men) over at her Facebook group Clutter Free Academy.