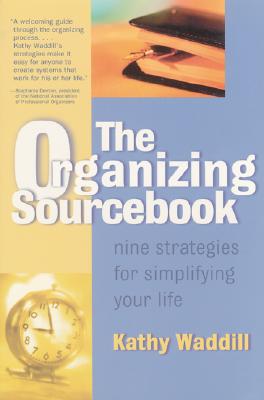 The Organizing Sourcebook: Nine Strategies for Simplifying Your Life (Paperback)
Nine Strategies for Simplifying Your Life
McGraw-Hill Education, 9780737304244, 320pp.
Publication Date: August 8, 2001
Description
The nine habits of highly organized people
Organizing consultant Kathy Waddill demonstrates how the simple act of being organized can improve your quality of life. In The Organizing Sourcebook, she presents nine organizing principles that can easily be applied to any situation, activity, or environment. The book gives you the tools for managing time; decreasing stress; and dealing with cultural, personal, and emotional change. Case histories illustrate how each strategy solved a specific problem.
About the Author
Kathy Waddill is the owner of The Untangled Web, which helps clients streamline their homes, offices, and lifestyles. Her work has been featured in Better Homes and Gardens, the Boston Globe, and the Christian Science Monitor.
Advertisement