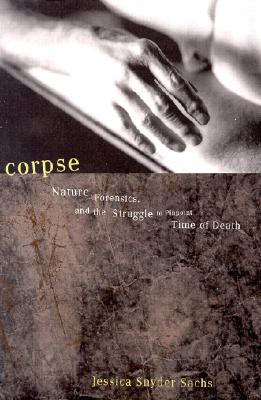 Corpse (Hardcover)
Nature, Forensics, And The Struggle To Pinpoint Time Of Death
Basic Books, 9780738203362, 288pp.
Publication Date: January 1, 2001
* Individual store prices may vary.
Description
When detectives come upon a murder victim, there's one thing they want to know above all else: When did the victim die? The answer can narrow a group of suspects, make or break an alibi-even assign a name to an unidentified body. But outside the fictional world of murder mysteries, time-of-death determinations have remained infamously elusive, bedeviling forensic pathologists throughout history. Scientists are doing their best to right this situation, using DNA testing and other high-tech investigative methods. But as Jessica Snyder Sachs argues in Corpse, this is one case in which nature might just trump technology: plants, chemicals, and insects found near the body are turning out to be the fiercest weapons in our crime-fighting arsenal. In this highly original book, Sachs accompanies an eccentric group of entomologists, anthropologists, and botanists-a new kind of biological "Mod Squad"-on some of their grisliest, most intractable cases. She also takes us into the courtroom, where "post-O.J." forensic science as a whole is coming under fire and the new multidisciplinary art of forensic ecology is struggling to establish its credibility. Corpse is the fascinating story of the 2000year-old search to pinpoint time of death. It is also the terrible and beautiful story of what happens to our bodies when we die.
or
Not Currently Available for Direct Purchase