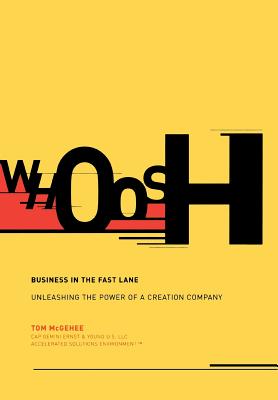 Whoosh: Business in the Fast Lane: Unleashing the Power of a Creation Company (Hardcover)
Business in the Fast Lane: Unleashing the Power of a Creation Company
Basic Books, 9780738204024, 208pp.
Publication Date: January 1, 2001
Description
In this incisive and practical book, Tom McGehee reveals techniques he developed in Ernst & Young's Accelerated Solutions Environment (ASE) to help companies achieve radical innovation. Whoosh presents groundbreaking formulas to bring about sweeping adjustments in business, and guides organizations to jettison deadwood ideals in favor of a focus on the cutting edge. It offers a blueprint for a better type of organization-called a Creation Company-that generates ideas by the truckload. Creation Companies do not hesitate to abandon the industrial age artifacts-best practices, mission statements, policy manuals, etc.-that place false barriers between people and achievement. Whoosh will lead companies, and the individuals within them, to strive for and ultimately achieve the state of Whoosh that will transform the workplace right before their eyes.
About the Author
Tom McGehee, Jr. has spent his career teaching large organizations how to work together more effectively. He is Vice President of Cap Gemini/Ernst & Young's Accelerated Solutions Environment (ASE) in Dallas and a lead collaborative designer for global ASE centers. Tom has worked with companies such as Enron, Johnson & Johnson, Grocery.com, Genentech, and Compaq. He lives in Dallas, Texas.
Advertisement