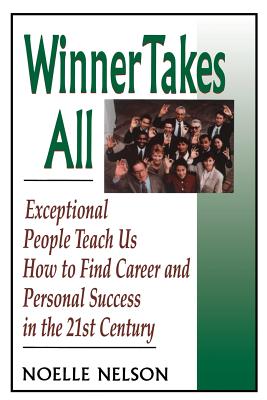 Winner Takes All (Paperback)
The Eight Keys To Developing A Winner's Attitude
Da Capo Lifelong Books, 9780738204642, 232pp.
Publication Date: April 20, 2001
Other Editions of This Title:
Hardcover (5/13/1999)
* Individual store prices may vary.
Description
"In turbulent times, we need inspiration and concrete role models to get us through. Noelle Nelson offers plenty of both." -Patricia Aburdene, co-author Megatrends 2000"Winner Takes All gives you steps to take to overcome your challenges and come out on top in this rapidly changing world." -J. Oliver Crom, President and CEO, Dale Carnegie & Associates, Inc.Everyone knows what a winner is, but not everyone knows how to be one. An inspirational and practical guide to overcoming life's setbacks and achieving dearly-held dreams, Winner Takes All describes "winners" from all walks of life: from the founder of Mothers Against Drunk Driving to celebrities like Christopher Reeve and Muhammad Ali. Noelle Nelson provides the tools and hard-earned wisdom to bring personal success and happiness to those willing to make it happen.
About the Author
Noelle Nelson, Ph.D., is a nationally respected clinical psychologist, trial consultant and author based in Malibu, California. Over the years, she has counseled hundreds of individuals caught in the pain of domestic violence and consulted in many domestic violence cases. As she counseled these victims of abuse, Dr. Nelson became increasingly convinced of the need for a preventive approach that could stop domestic violence before it had a chance to develop. She has been featured on CNN, CNBC, The Montel Williams Show, and The View.