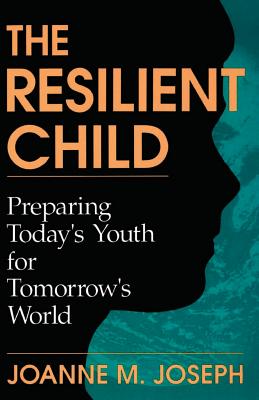 The Resilient Child (Paperback)
Preparing Today's Youth For Tomorrow's World
Da Capo Press, 9780738205687, 376pp.
Publication Date: August 16, 2001
* Individual store prices may vary.
Description
If you try to identify the basic qualities of a child "most likely to succeed" as an adult, what words might first come to mind? Independent? Likable? Creative? Disciplined? According to Dr. Joanne Joseph, the essence of a productive and healthy personality is a positive and secure self-image and a solid set of resilient attitudes and behaviors. The Resilient Child: Preparing Today's Youth for Tomorrow's World successfully integrates the latest information available about healthy cognitive development, self-esteem, and resilience to give parents and teachers practical suggestions for nurturing these qualities in children and adolescents.

Dr. Joseph, an esteemed psychologist and child education consultant, skillfully shows how stories, television, nutrition, exercise, parental discipline style, and the child's individual characteristics each play a comprehensive role in the development of a child's self-esteem and resilience. With the author's clearly outlined strategies, parents and educators can guide children to be socially skillful, responsible, disciplined, good problem-solvers, and effective managers of the change and adversity inherent in today's world.

Elaborating beyond what others have identified as the elements of a productive personality, Dr. Joseph uses a series of inspiring anecdotes and documented research to discuss the following: what experts do and do not know about the development of self-esteem; how parents and teachers can actively contribute to the natural development of a child's self-esteem; how to promote resilience in children through happy and difficult times; the kinds of characteristics that differentiate children from each other; how to liberate a child's inner strengths to build self-esteem and resilience; how literature and the media can teach resilient and productive values and behaviors; styles of parental discipline and their influence on the development of the child; and more.
About the Author
Joanne M. Joseph, Ph.D., is an Associate Professor of Psychology at the State University of New York Institute of Technology at Rome/Utica, New York, where she teaches courses in psychology. The author of many scholarly publications, Dr. Joseph is a licensed psychologist and maintains a private practice. She was a recent recipient of the Chancellor's Award for Excellence in Teaching and regularly provides consultative services to area schools, hospitals, and community agencies. The author lives with her husband and three children in Clinton, New York.