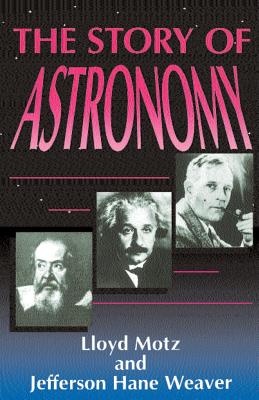 The Story Of Astronomy
Paperback

* Individual store prices may vary.
Other Editions of This Title:
Hardcover (1/1/1995)
Description
Trace the development of astronomy from early Greek stargazers to the ambitious pioneers: Brahe, Copernicus, Kepler, and Newton - who braved persecution and ridicule to fight for a science that relied not on ancient authorities and scriptures, but on logic, math, and careful observation. As Motz and Weaver show, the fruits of this noble pursuit - the elegant, simple natural laws - opened our eyes to the elusive rotations of the heavenly bodies, and gave rise to classical physics, and, finally, the vigorous, thriving science of astronomy today. These engaging authors go on to depict the brilliant revolution in astronomy that shattered classical physics and transformed our concepts of time, space, and matter. Beginning with Einstein's theory of relativity, Motz and Weaver celebrate and savor the twentieth century's greatest advances in physics, chemistry, and mathematics, each of which have dramatically reshaped modern astronomy.
Basic Books, 9780738205861, 398pp.
Publication Date: August 2, 2001
About the Author
Jefferson Hane Weaver co-authored (with Lloyd Motz) the highly popular book Conquering Mathematics. He received his M.A., his M.Phil., and his Ph.D. at the Columbia Graduate School of the Arts and Sciences. He lives in Fort Lauderdale with his wife, Shelley, and his four children.