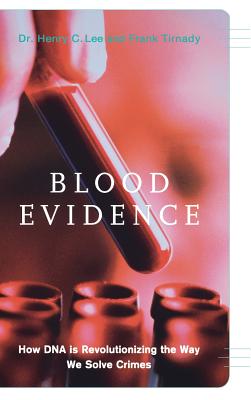 Blood Evidence
How Dna Is Revolutionizing The Way We Solve Crimes
Hardcover

* Individual store prices may vary.
Description
From O. J. Simpson's "trial of the century" to the recent disappearance of Chandra Levy and the reopening of the Edward De Salvo case, the collection and use of DNA in criminal investigations has become a controversial and often confusing burden of proof. Blood Evidence explains the principles and science behind DNA testing and shows how it has both helped solve some of the most puzzling criminal cases in recent history and been used to discredit eyewitness accounts and physical evidence found at the crime scene. Written specifically for a lay audience, Blood Evidence is the first trade book to explore the complexities of DNA testing and the effect it has had on justice systems worldwide.
Basic Books, 9780738206028, 448pp.
Publication Date: April 17, 2003
About the Author
Dr. Henry C. Lee, Ph.D., is the Chief Emeritus for Scientific Services, Chair Professor at University of New Haven, Forensic science program, Research professor in Molecular Cell Biology at the University of Connecticut, and the former Commissioner of Public Safety for the State of Connecticut. He served as the state's Chief Criminalist from 1979 to 2000 and was the driving force behind establishing a modern forensic lab in Connecticut. He has received numerous awards for his work and has helped the police around the world with over 6,000 cases. He has authored or co-authored over 30 book on forensic science.

Frank W. Tirnady is a writer living in Middletown, Connecticut. He is a graduate of the University of Connecticut and the University of Connecticut School of Law. Blood Evidence is his first book.